ATTENTION

: Please Click HERE For Status Updates About Subscription Box Shipments - Subscriptions will start to ship beginning on Feb 28th for the 2022 March Theme: The Horizons of Transformation.
TEXAS WITCH BOX




by Kay's Magic

A Premium Subscription Box Service for Witches

We have a little bit of magic for everyone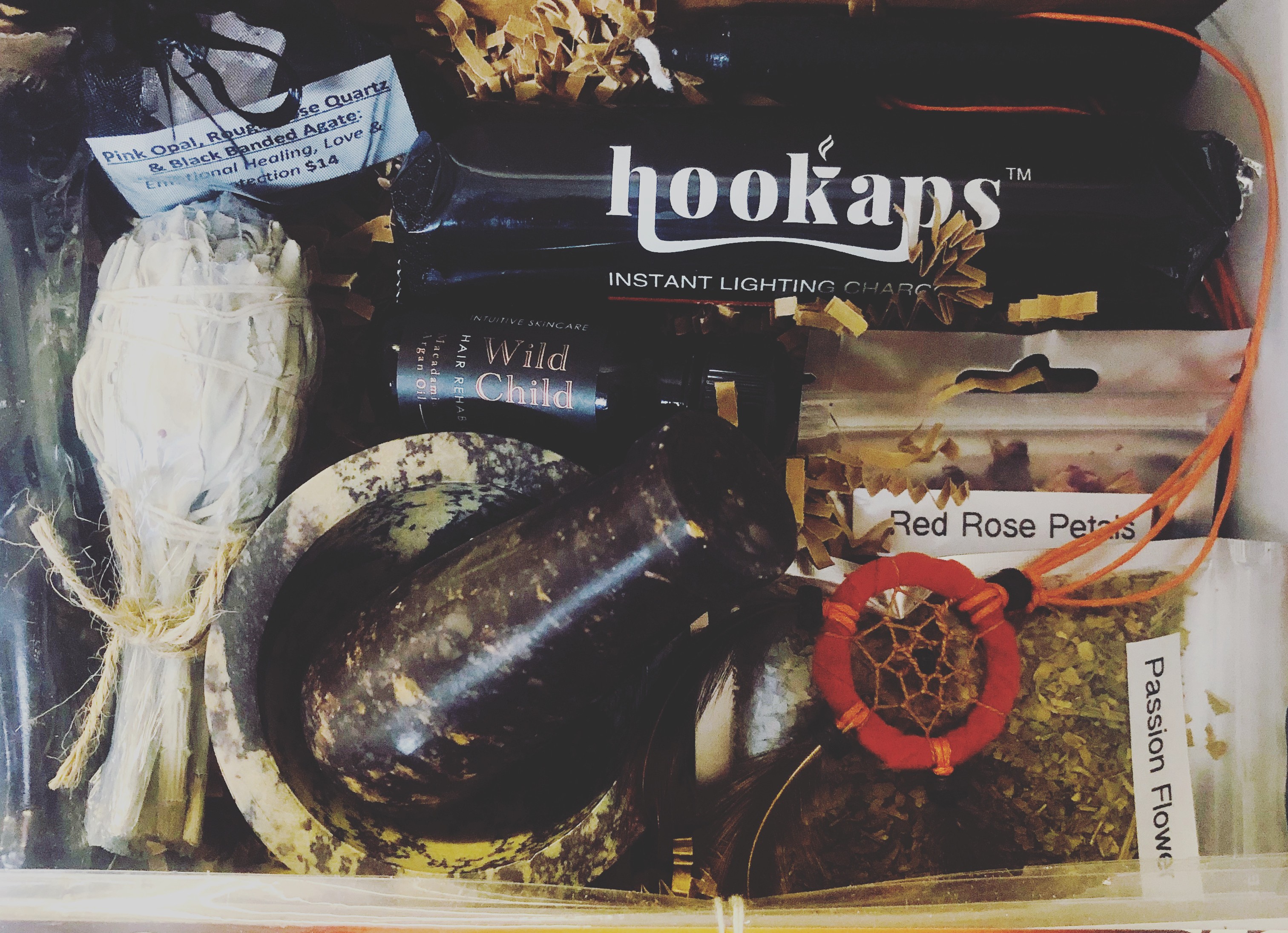 When you sign up, you will receive your own referral link! 
Send it to your friends and earn a $5 account credit with each successful subscription sign-up through your referral link!!! 
Each person that signs up through a referral also receives $5 off their current purchase & they receive their own referral link!! 
Why choose The Texas Witch Box above others ?

You will be asked a series of questions designed for us to get to know you! Your answers are always 100% confidential. We take this information to provide a better service to our subscribers!

Our monthly plans start at $25 monthly (with $2.99 shipping) and go up to $150. The boxes ship once per month, however, you can skip a month when you need a break!

Our team assembles and begins shipping every month on the 28th! We are typically done shipping (with no delays) by the 8th of the next month! Occasionally, some delays may be experienced due to COVID.
What's inside a Texas Witch Box? 
There are literally endless possibilities!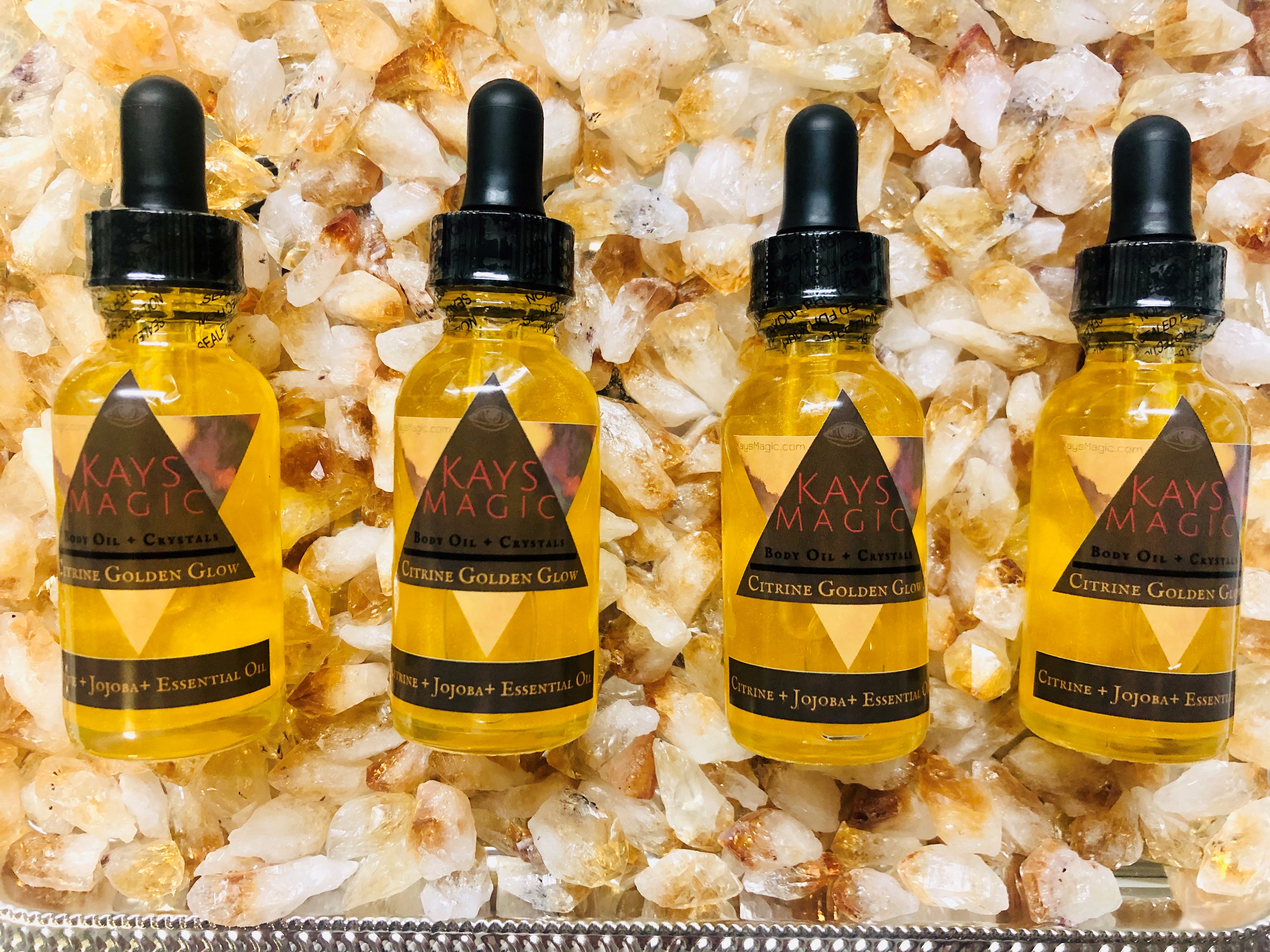 Natural Beauty, Bath & Super-foods
 We find the highest quality bath, beauty, and super-food products to bring straight to you. Our products come straight from other witches, metaphysical vendors, and the local Texas community!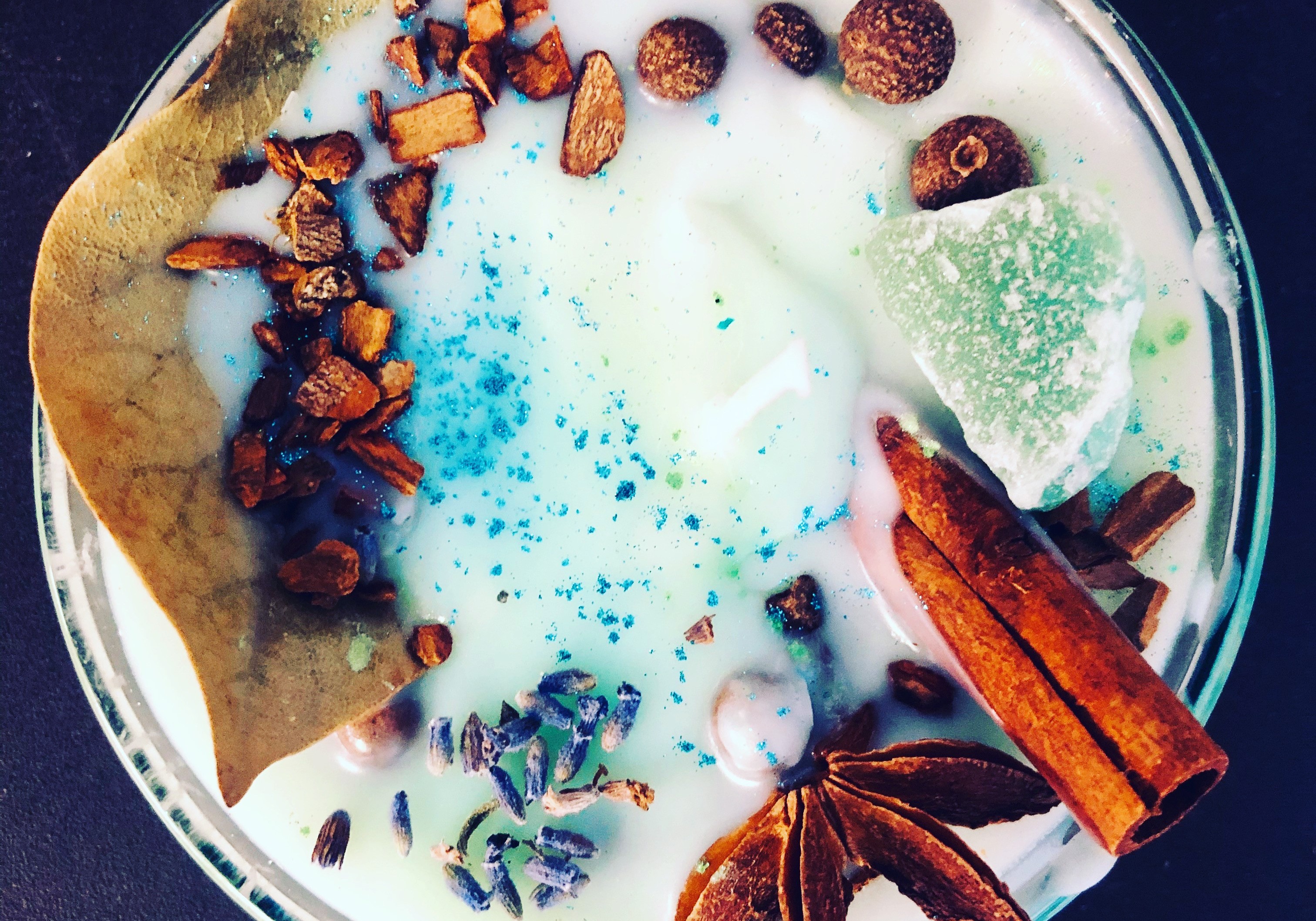 Divination, Ritual, & Religious Items
We cater to all witches - male or female - regardless of views! We offer a broad spectrum of products from all religious paths. Just tell us a bit about your beliefs, and we will work on the rest.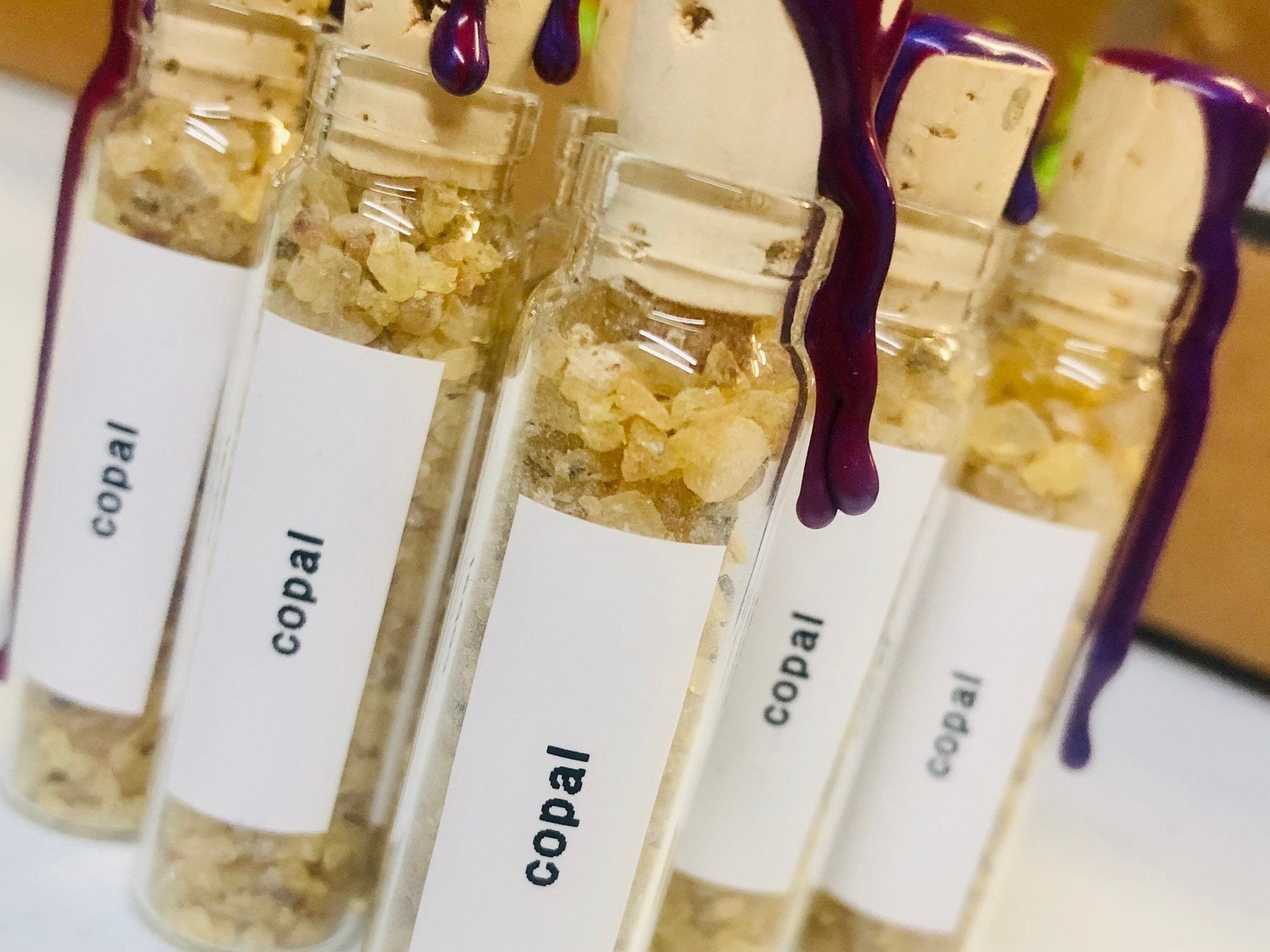 Herbs, Minerals, Roots & Oils
We source all of our products from trusted vendors!  Kay's Magic is a business based out of San Antonio, TX. We source many of our products directly from the local community! 
Crystals, Stones, Spheres & Wands
We have tons of crystals, stones, and wands - rough, tumbled, cut, and uncut! Most boxes receive at least 2 crystals or stones - Even the $5 boxes! We choose our crystals based on the theme of the month!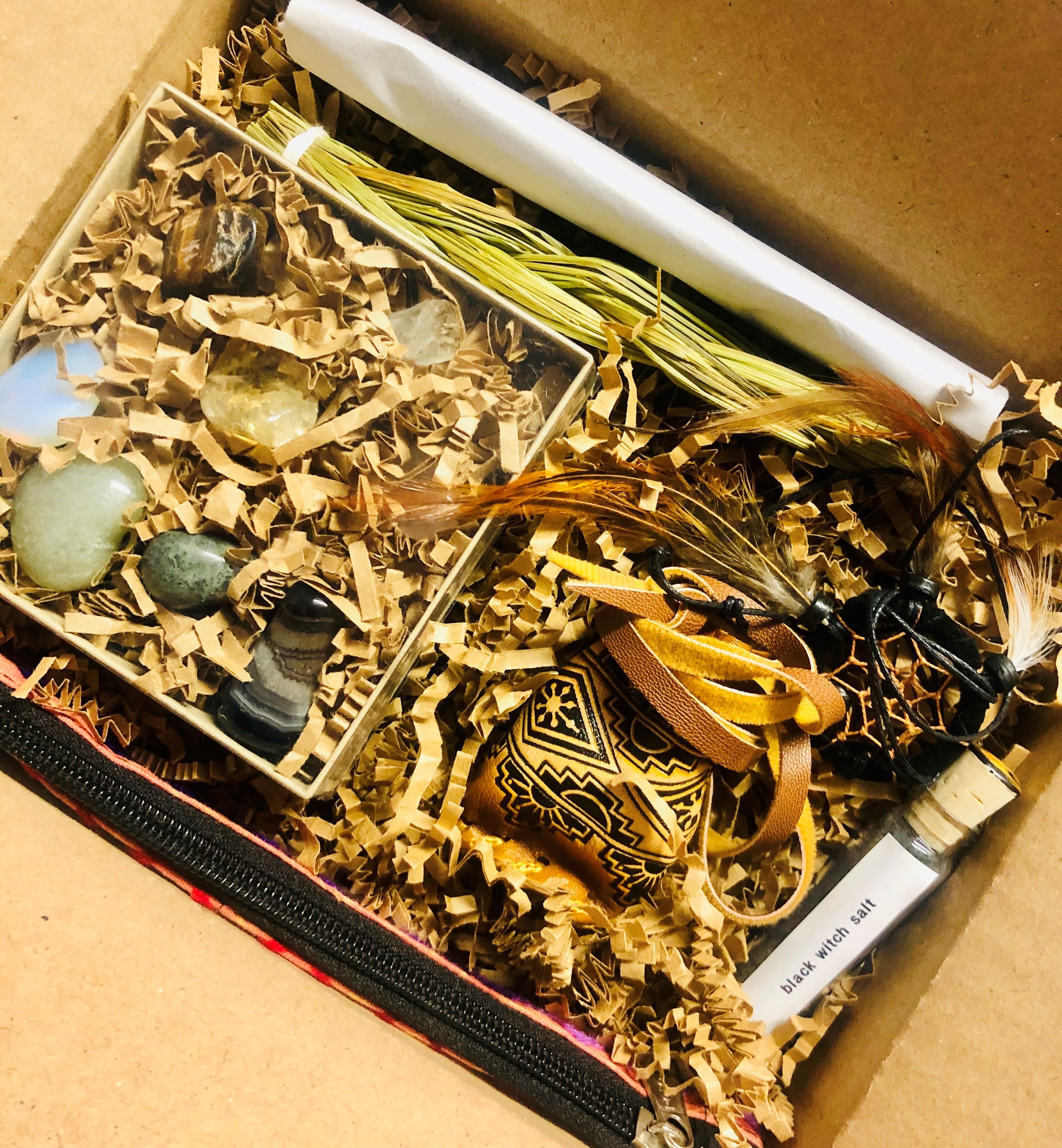 The survey is designed with you in mind! Answer the survey questions to help us get to know you. 
We want to know what interests you, and what you're passionate about. We want to learn more about your passions, while teaching you about ours! To do this, we need to know what your foundation of belief is, and what you want to learn more about. 
We also collect information about your ring size, shirt size, and other personal information to offer you extra goodies when we can! 
The more we get to know you, the better! We never share any of your information, and use it solely to provide a better service to you.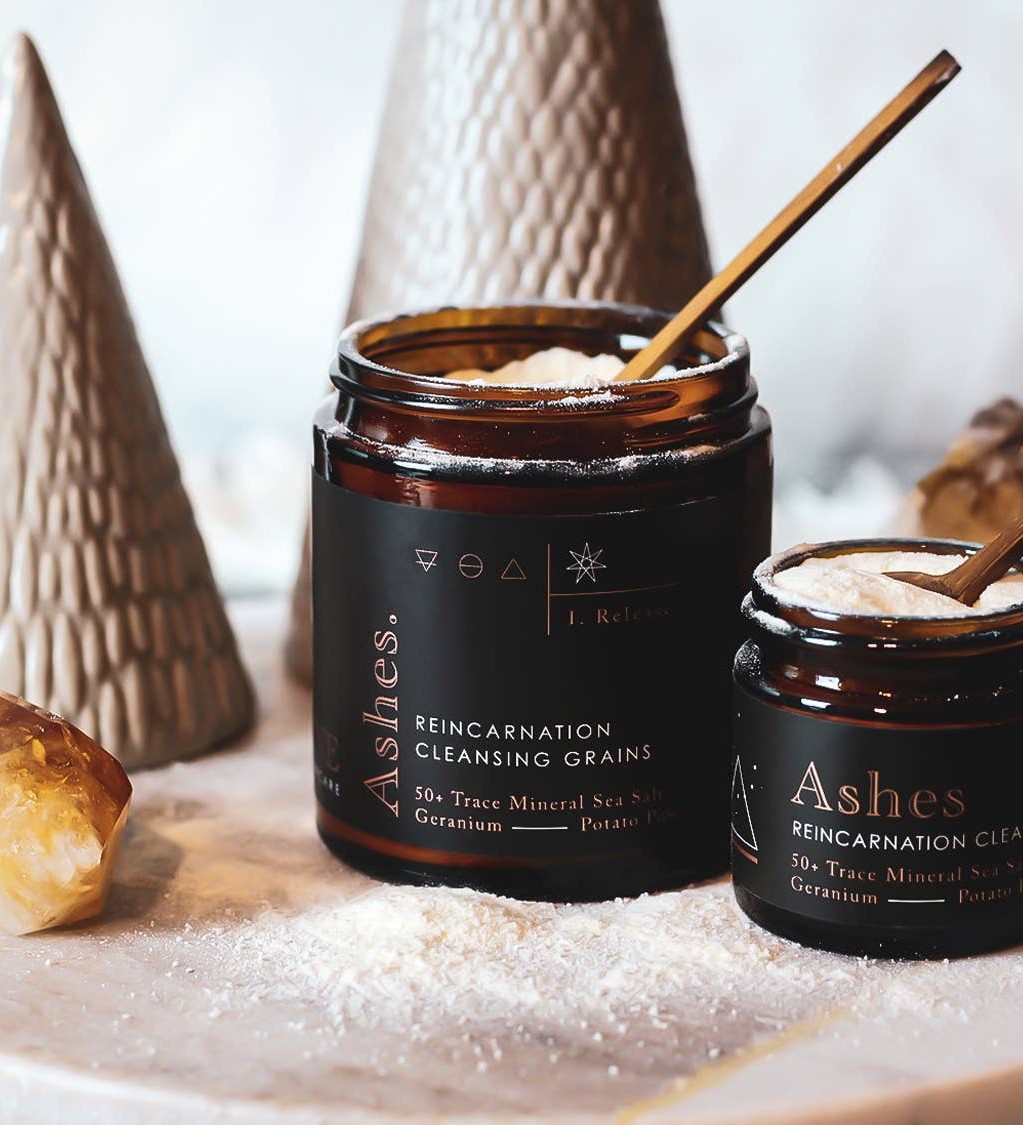 There are 4 box sizes available. We offer items across the entire spectrum of witchcraft/magic/religion. Because of the vast amount of magical knowledge available across the world, this box will be engaging for even the expert witch.
Please keep in mind that the number of items per box will vary each month. The below numbers are based on average items per box in past boxes. 
Small Box: $25/month + $2.99 Shipping
30-40% of the monthly collection
Medium Box: $50/month + Free Shipping
45-60% of the monthly collection
Large Box: $100/month + Free Shipping
65-80% of the total monthly collection

Extra Large Box: $150/month + Free Shipping
100% of the monthly collection
All boxes $50+ come with free shipping!
*We also offer a 'Herb/Minerals/Roots Only' Subscription called The Texas Witch Apothecary starting at $6 a month.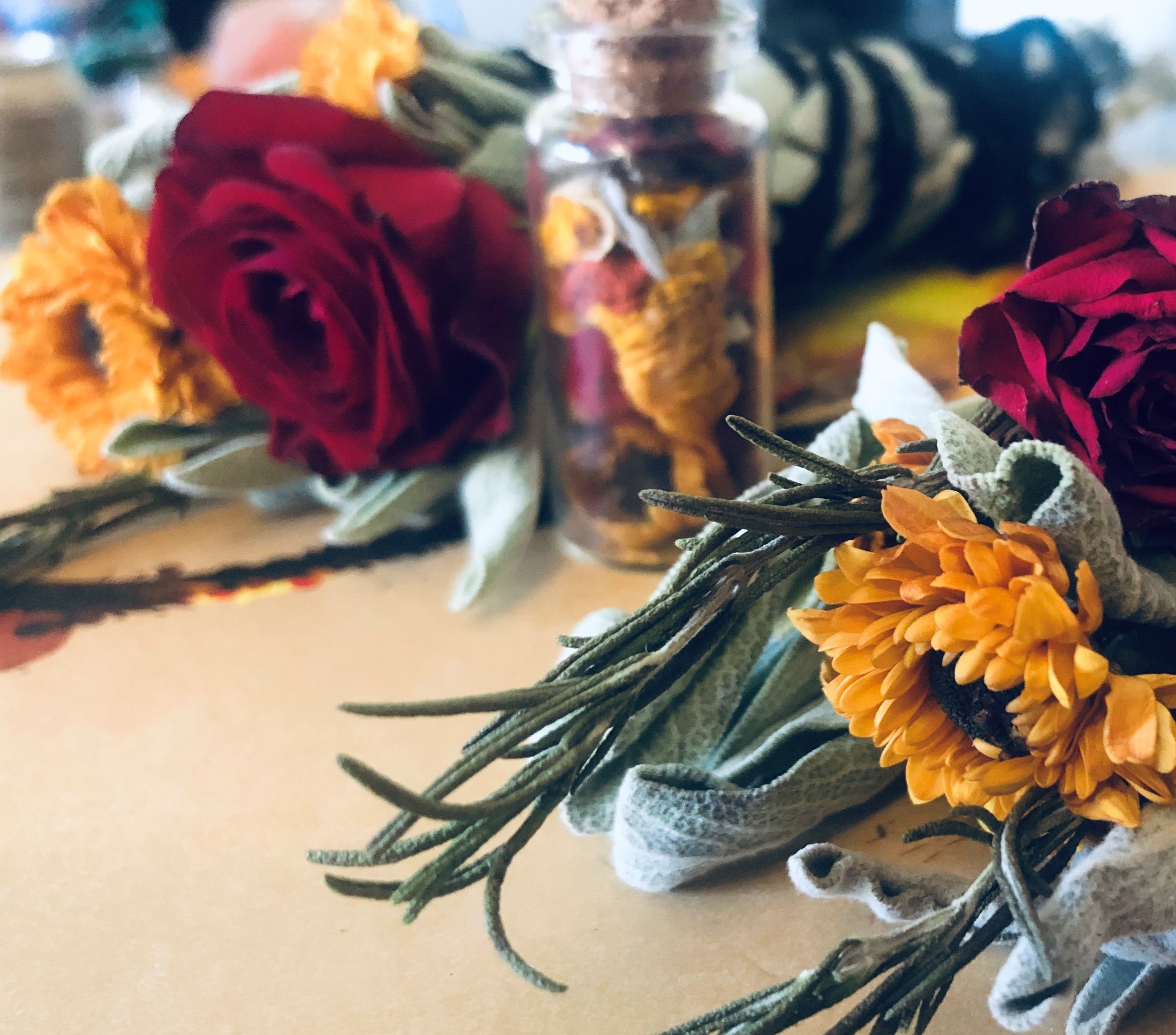 While you're waiting for your box to ship, brush up on some knowledge and clean up that altar! 
Once your box has shipped, you can expect to receive it in 5- 7 days.
All boxes are scheduled for packing beginning on the 28th of every month; We are typically done within 7 days with no delays. 
*with COVID some of our inventory shipments have been delayed slightly.
We know how hard it is to wait when you're so excited! We're excited too! In the meantime, head on over to the FAQs for anymore questions you may have, and rest easy knowing Kay's Magic has your back!
*Please note that tracking numbers will be sent to subscribers beginning on the 28th of the month if the order was placed before the cut-off date. Please email us if you haven't received your number by the 8th of the following month - there may be an issue with your order!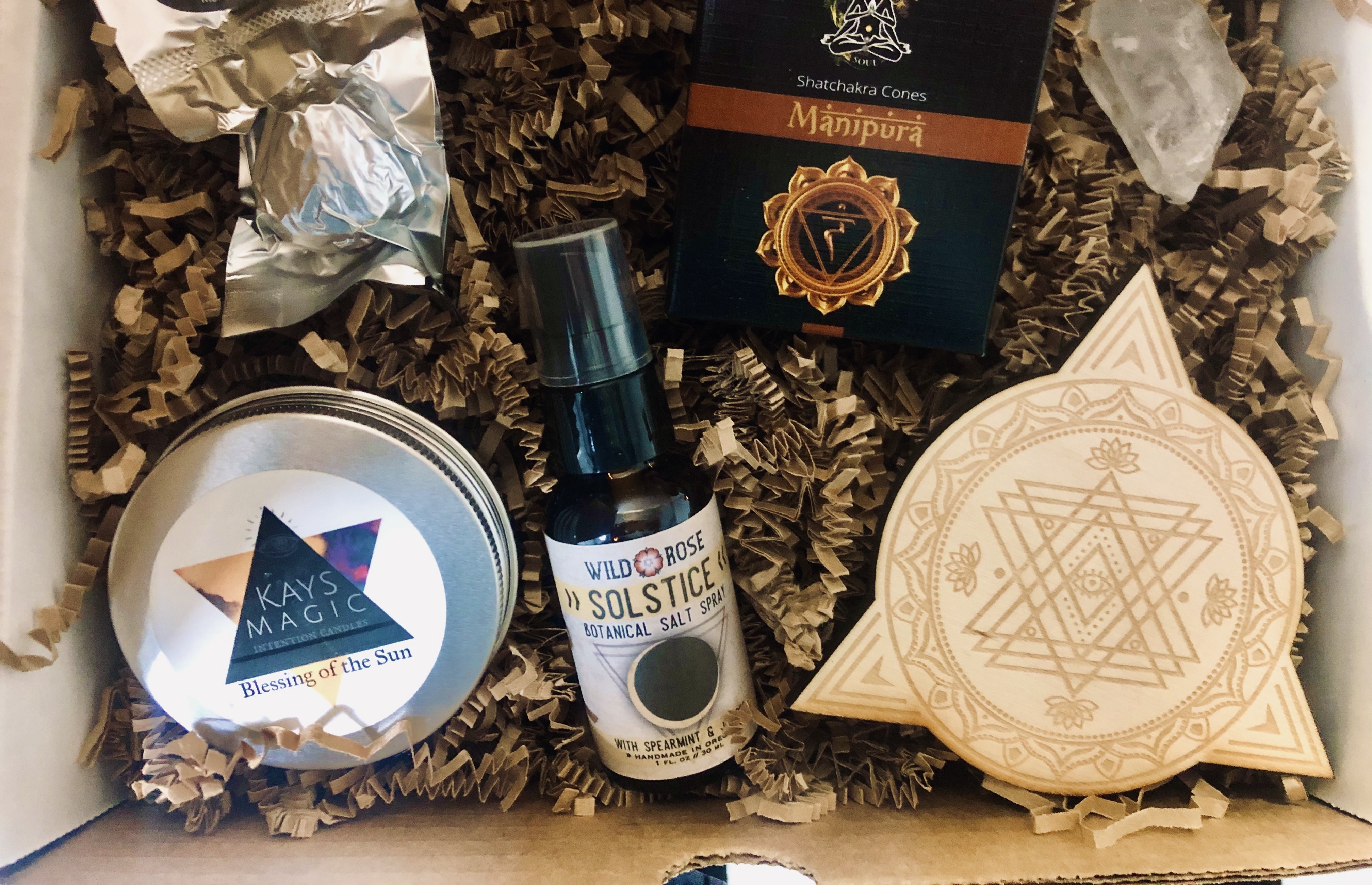 You will receive 5+ items from the current month's selection. You may receive at least 1-2 items from the Premium Box Collection! These are the rarer and more expensive items that are featured in the larger boxes!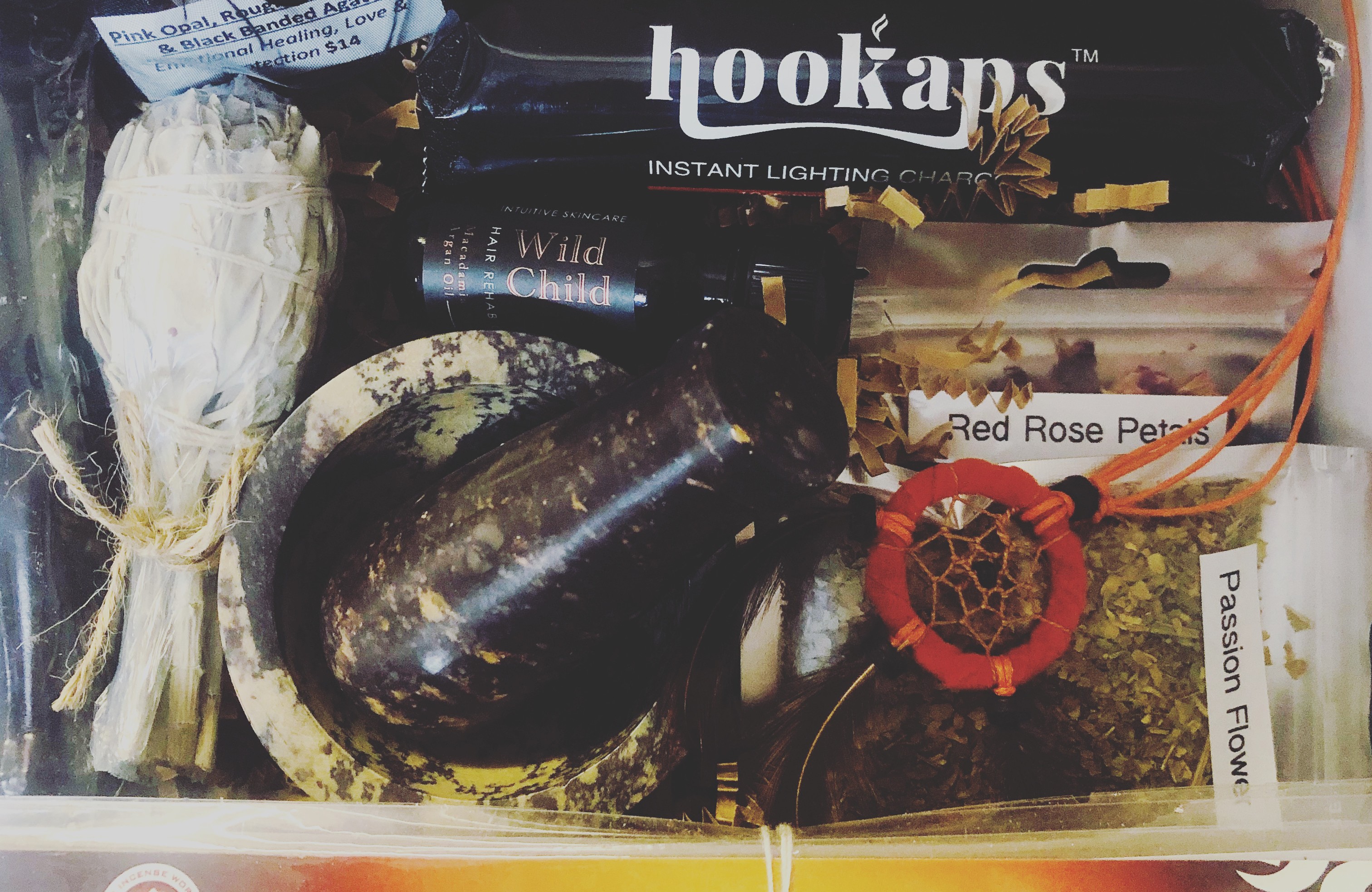 Contains the current month's collection including many of the premium items from the Premium Box Collection. You will receive over half of the current month's collection; each box will contain 8+ items.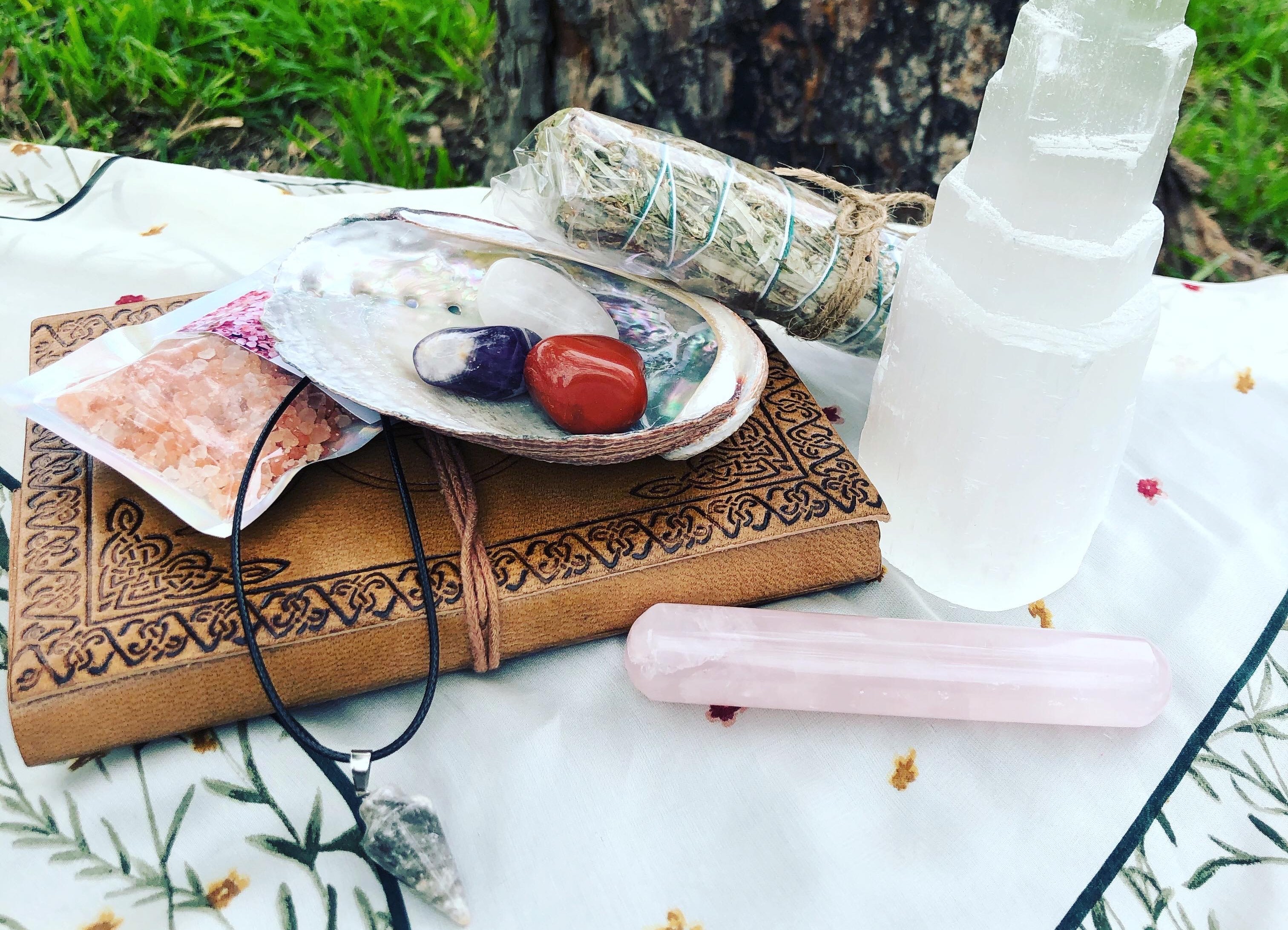 This box contains most of the Premium Box Collection. You can expect to receive a whopping 80% of the entire monthly collection! Each Large Box contains up to 15 items.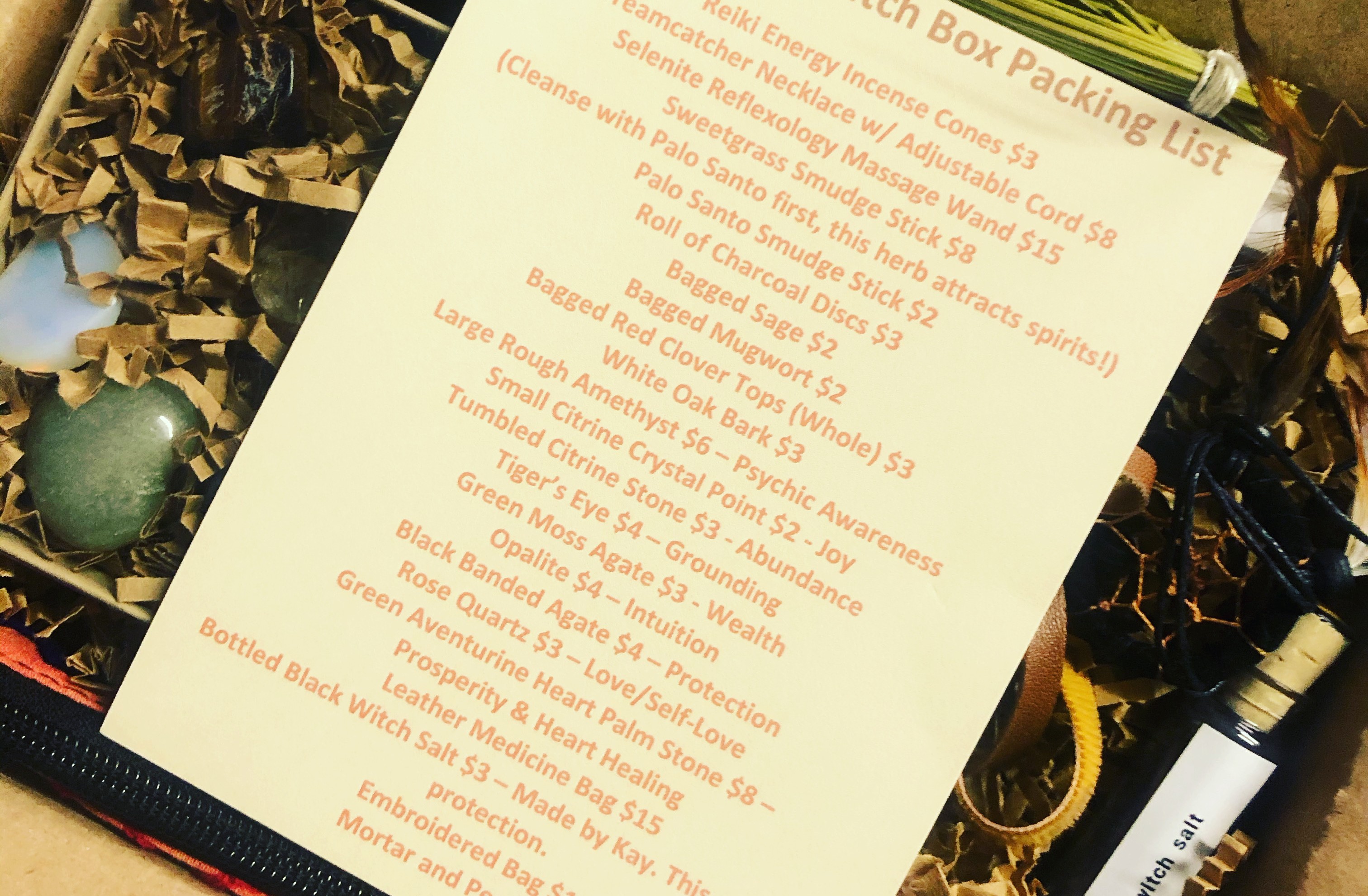 This box contains the ENTIRE COLLECTION for the current month! Occasionally these boxes have extra products not from the current collection added as a bonus! *The picture shown is from a Large Box.
Our Other Subscription Products:
These products are available to receive monthly as a recurring subscription. Some items have multiple sizes, options, and different cut-off dates. 
The billing and shipping dates are the same on all of our subscription products. We bill every month on the 15th and we begin shipping all of our boxes on the 28th!
*Please note not all customers will receive a shipping notification on the 28th. This is only the first date that we begin to ship - most subscribers will receive their box the first week of every month!
These products are available for one-time purchase! Purchase any time of month! 
*Please allow 2-4 weeks processing time depending on the time of month.
Subscribe by the 20th for next month's box!
When you subscribe before the 20th of the month, you are guaranteed to have your box shipped to you starting on the 28th day of every month! The cut-off day to order and receive your box on-time is the 20th day of every month! Don't miss out on what everyone is talking about!
Texas Witch Box is owned and operated by Kay's Magic, LLC. For more information about Kay's Magic, LLC, you can click the link below and visit the Kay's Magic Home Page!
Disclaimer: Kay's Magic, LLC or Texas Witch Box does not make any claims or guarantees about the outcome of your workings. We can only try to influence the odds with our own collective knowledge & magical practice - we can not force things to be so. The buyer assumes all responsibility for use upon purchase. These are curio items only, not intended to treat or prevent any illness, disease or injury. Contents may shift during shipping. For full terms of use, go here.
Starting at $25.00 per box
Kay's Magic is already a trusted brand. To read reviews, click on the link below. 
KMcustomerservice@outlook.com

© 2020. Kay's Magic, LLC. All rights Reserved